Competition Lingua è Cultura 2019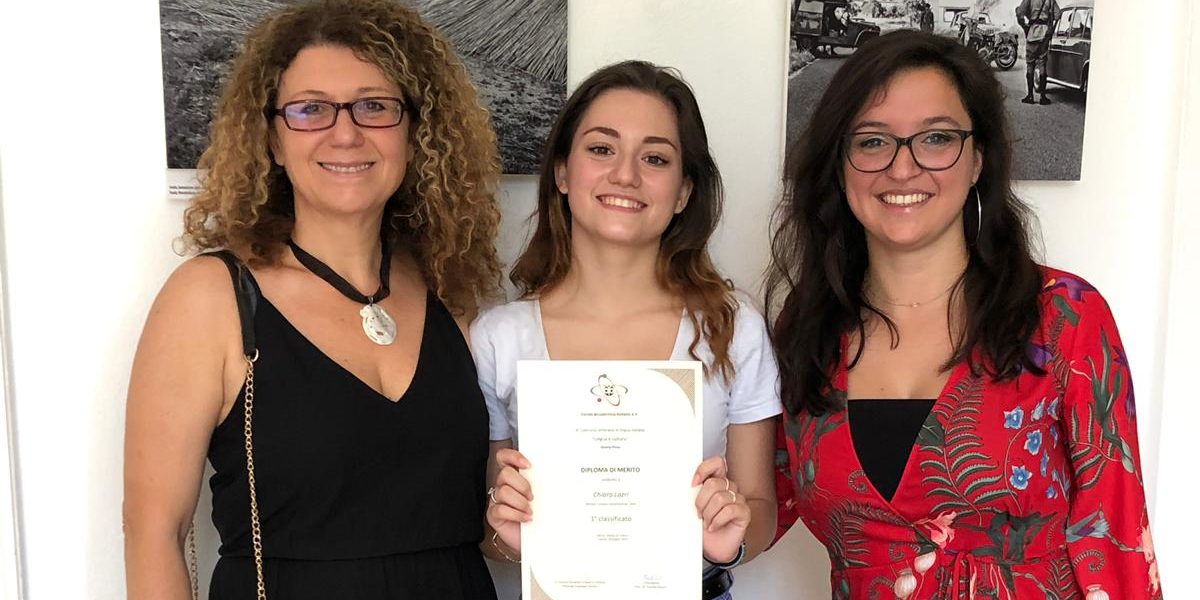 We are proud of our student, who won first prize in the Italian writing competition "Lingua è cultura" with a prose text on the topic "Future"!
The competition is organised annually by the "Forum Accademico Italiano" with the aim of promoting bilingualism and multilingualism. This year more than 200 students from schools all over North Rhine-Westphalia took part.
The prizes were awarded by Consul General Pierluigi G.Ferraro in Cologne, at the Italian Institute for Culture.
Bravissima!