Language and Culture Writing Competition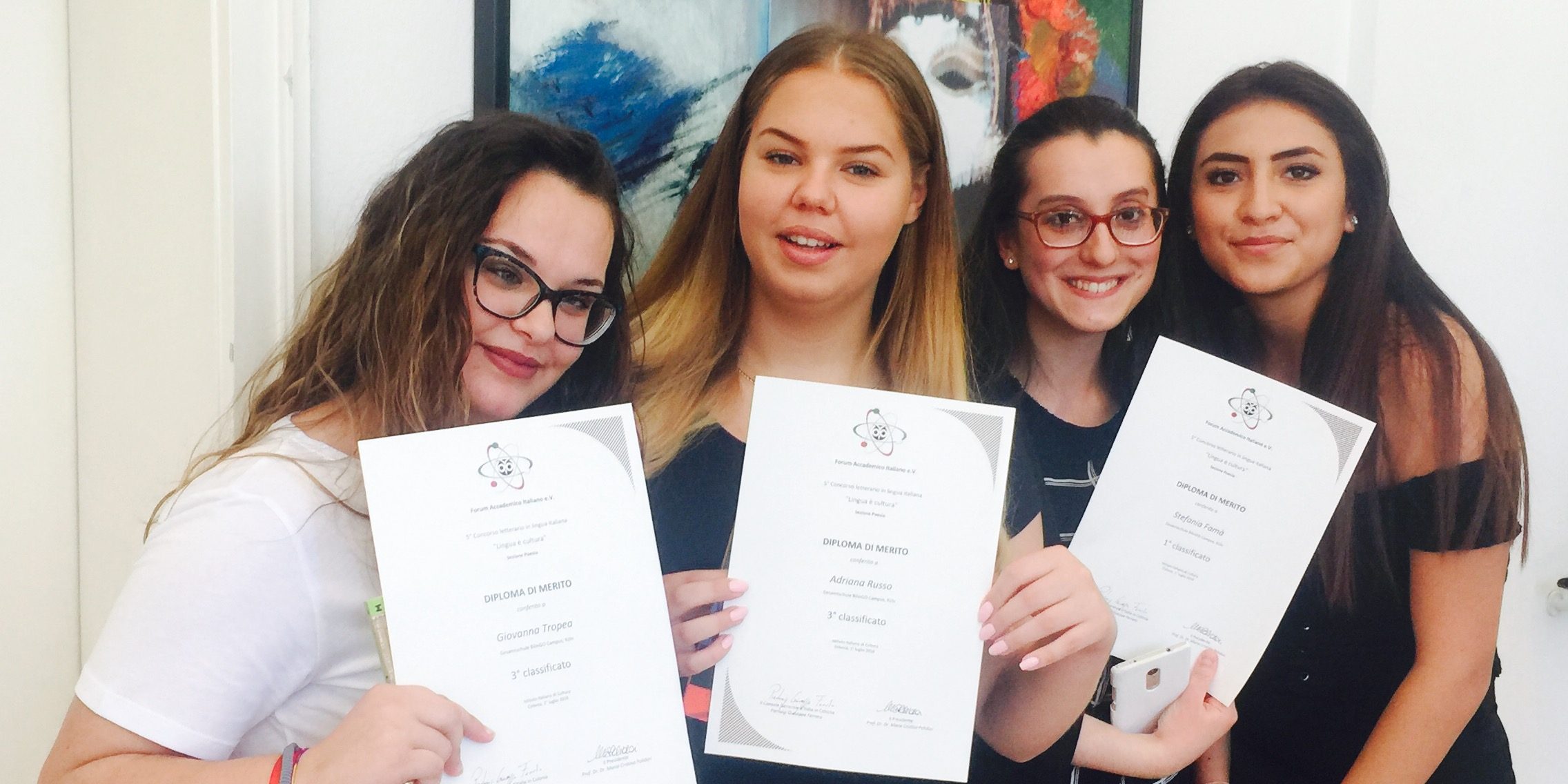 This year our Campus was able to achieve 5 wins at the Italian Lingua è cultura writing competition, which is organised annually by the "Forum Accademico Italiano"! 200 students participated from all schools in the district of the Italian Consulate General Cologne.
A BilinGO Campus student from class 7 was able to amuse the 10 members of the commission with her humorous story in such a way that she received a special prize for it. In the field of poetry, four students from grade 12 won first and third place respectively. The prizes were awarded in Cologne, at the Italian Institute of Culture, by Consul General Pierluigi G.Ferraro.
.
Brave, bravissime: We are very proud of you!